British Soccer & Tetra Brazil have combined & Challenger International Soccer Camps will be coming to our community this summer!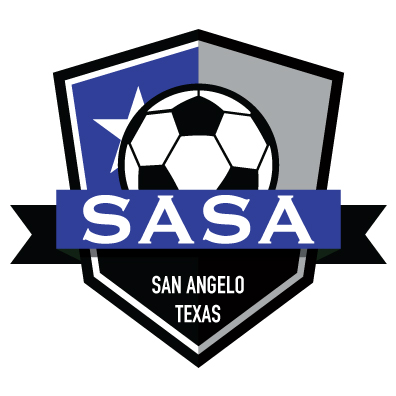 Local Program: San Angelo Soccer Association
Location: San Angelo Soccer Complex, 1501 GLENNA ST
SAN ANGELO, TX 76901
July 15 - July 19

Challenger Sports, the leading soccer camp company in North America, is combining the most popular elements of their two existing industry-leading camp programs, British Soccer and Tetra Brazil, integrating them into a collection of the most effective soccer practices used by youth teams around the world.
The new Challenger International Soccer Camp reflects the truly global nature of the sport today and provides young players with a wide variety of coaching styles, practices, and influences that will help them develop a well-rounded skill set.
We have taken the best coaching methodologies and practices from England, Brazil, Spain, USA and France and have woven them together in a multi-faceted on and off-field coaching experience.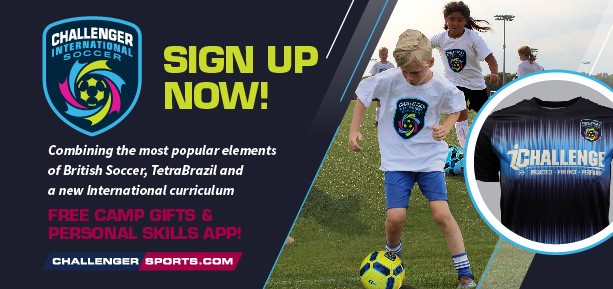 For MORE INFORMATION about these camps or to REGISTER ONLINE, please click
TINY TYKES AM 8AM-9AM 3-5YRS $90
TINY TYKES PM 4-5PM 3-5YRS $90
HALFDAY AM 9:30AM-12:30PM 6-16YRS $140
HALFDAY PM 5:30-8:30PM 6-16YRS $140
Every participant also gets a Free T-Shirt and a Free Soccer Ball regardless of when they register for the week long camp.
Improve your game with the most popular soccer camp in the USA and Canada!
• Incredible Coaching Staff
• Develop new skills and refine existing ones
• Play with more confidence and have more fun
• Learn the NAIA Champions of Character traits; respect, responsibility,
integrity, sportsmanship and leadership
• Represent your country in your very own World Cup
Any camp or clinic participant will receive the iChallenge App and 20 free skill-building videos!
If you have any questions or special requests, please contact Miles Palmer from Challenger Sports - (512) 416-7705 or mpalmer@challengersports.com